Map of Point of interest
WHY GEILO?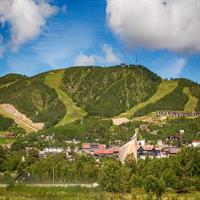 The small town of Geilo lies in the valley of Hallingdal, in the Hol mountain district; it can be reached by train from Oslo or Bergen or via the Dagali airport (only by internal flights). Geilo is best-known as a ski resort, and also a summer destination. Everything is perfectly organized in Geilo; although small, the accommodation options are varied - one of the most famous hotels in Norway is Dr. Holms, while Highland Hotel offers the best after-ski.

Best Geilo Vacation Packages:
Need booking assistance?
We're glad to help:
Call Us 7 days a week
from 8AM to Midnight ET
1-800-430-0484