WHY HARNOSAND?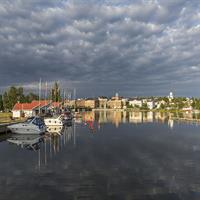 Founded in 1582, Harnosand was once a pre-Viking trading post on the island of Harnon and the oldest town in the district of Vasternorrland. It is a jewel on the east coast of Sweden, close to the mountains and countryside. Today you`ll find an attractive old town lined with neoclassical, 18th-century buildings, and it`s beautiful harbor that fills with yachts in July when Harnosand celebrates summer with its Stadfest.

Best Harnosand Vacation Packages:
Need booking assistance?
We're glad to help:
Call Us 7 days a week
from 8AM to Midnight ET
1-800-430-0484